The Cyber World is a very dangerous place to do business in, but it is a necessary one in the 21st Century. Every business has email and a website that is essential for day to day operations. Plus, members of the team will search online and download all sorts of stuff that is both related and not related to the business purpose. Unfortunately, all of these contacts with the Cyber World can leave businesses vulnerable to a cyber attack. In order to protect your business from hackers, it is important to put some security in place.
It is not a matter of 'IF,' but 'WHEN' your business will get compromised. It is important to protect your business from hackers today, not after you have been compromised. Brett Bauman – Planetguide.com, CEO

Protect Your Business from Hackers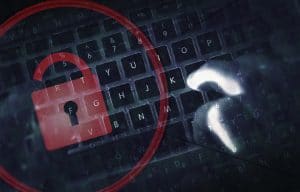 At Planetguide, we are always on the cutting edge of cyber security. We want to help protect your business from hackers by reducing your vulnerability. A website is actually vulnerable to brute force attacks, malicious bots and of course individual hackers.  Hackers are always on the search for an open door in software like a website that can give them a path to harming a business.
Planetguide offers a service for $99.00 per month that can help protect your business from hackers. We provide regular security scans, vulnerability reports, 2-factor authentication, safety recommendations, blacklist monitoring, IP lockout device, simple security tweaks, core, plugin and theme code checker and login masking. Each one of these protections helps to keep hackers out of your website and they also deter them similarly to an alarm system.
If you would like to learn more about each one of these security protections we offer in a package, see more details below:
How We Protect Your Business From Hackers
Limit login attempts to block attackers trying to guess your password.
Scan plugins, themes and WordPress core files for changes to the code.
Use 404 detection to stop bots that are scanning for vulnerabilities.
Never be left in the dark with monthly customized reports.
Trigger timed or permanent site bans with both manual and automatic IP controls.
Make exceptions to lockout rules and prevent administrators from losing access.
Add another layer of protection by changing security keys on a schedule.
Checks safe web services and warns you if your site has been flagged as unsafe.
Use 2-factor authentication to protect your site with both a password and a phone.
Don't wait until you have been hacked to protect your business from hackers, call Planetguide today to learn what you can do to protect your business now. If you are interested in learning how to deal with SPAM emails, click HERE.