Are You Being Blackmailed?
The e-mail trying to extort money from you may look something like this: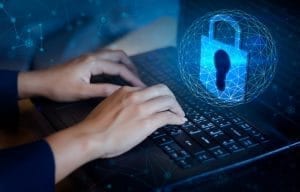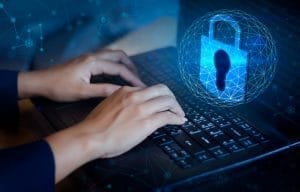 Have you received a threatening e-mail claiming or actually knowing some of the passwords you used in the past and demanding money? Lately, some of those kind of e-mails have been popping up in inboxes all over the place.
"Unfortunately this has been happening a lot lately, especially after the cyber-security breach at the credit reporting agency Equifax last year. I recommend changing all your passwords right now, especially the passwords you use to access your bank accounts," says Planetguide.com owner Brett Bauman.
Should You Be Concerned?
This is a scam. This e-mail does not mean your computer has been hacked, or that you were filmed actually watching porn. However, it could mean that your password has been leaked through some sort of recent data breach. If you are still using that same password, you need to change it right now! Also note that there tends to be nothing about you in those e-mails, no addresses and no names. Furthermore, the e-mail does not mention what kind of porn site you have supposedly visited.
Don't Respond, Don't Pay
There are several versions of this e-mail going around right now. The amount of money the scammers are asking for varies and some of those e-mails may have an attachment titled "Invoice" or something similar, according to some tech websites. Do not open any attachments that comes with these scam e-mails and of course do not pay any money! Keep in mind if a scammer actually had all the information they claimed to have about you, they would not need to extort you, but would simply log into your bank or other accounts and steal from you.
I am well aware [PASSWORD REDACTED] is your pass word. Lets get directly to the point. You don't know me and you're probably thinking why you are getting this mail? Nobody has paid me to check you.
Let me tell you, I setup a software on the X streaming (pornography) website and there's more, you visited this site to have fun (you know what I mean). When you were watching video clips, your web browser initiated functioning as a RDP with a keylogger which provided me with access to your display screen as well as web cam. Immediately after that, my software obtained every one of your contacts from your Messenger, Facebook, as well as e-mail . And then I made a double-screen video. First part shows the video you were viewing (you have a nice taste hahah), and 2nd part displays the view of your web cam, yeah it is u.

 
You will have two choices. Why dont we take a look at these choices in aspects:
Very first option is to disregard this email. In this scenario, I most certainly will send out your actual tape to all your your contacts and also just imagine concerning the awkwardness that you receive. And as a consequence in case you are in a loving relationship, exactly how this will affect?
Second alternative is to give me $7000. I will describe it as a donation. As a consequence, I will without delay delete your video recording. You will resume daily life like this never occurred and you are never going to hear back again from me.
You will make the payment through Bitcoin (if you don't know this, search "how to buy bitcoin" in Google search engine).

 
BTC Address: 1Lm5gAHNy9DV6V9K3EB5K5gaewVxMtWgGu
[case SENSITIVE, copy & paste it]
Should you are wondering about going to the law enforcement officials, look, this mail cannot be traced back to me. I have taken care of my actions. I am just not looking to ask you for very much, I just want to be rewarded. You now have one day to make the payment. I have a special pixel in this mail, and now I know that you have read through this message. If I do not receive the BitCoins, I will definately send out your video to all of your contacts including friends and family, coworkers, etc. Nevertheless, if I receive the payment, I'll erase the recording immediately. It is a nonnegotiable offer, and thus please don't waste my personal time and yours by replying to this e mail. If you need evidence, reply

  

Yea! & I will send out your video recording to your 5 friends.
Ask The Experts
If you have questions or concerns or just want to learn more about what you can do for you business security, Call Planetguide.com at 504-888-5384.