Protecting Kids Online Is Very Important Today
With schools and kids going online more and more everyday, it is important that we take all of the steps necessary in protecting kids online. The opportunity kids have to socialize online and communicate with friends in real time with video has lots of benefits but also comes with some risks. Adults can help avoid and reduce these risks by knowing what to look for and making responsible decisions. Let's go over what are the best steps for protecting kids online and what to look out for in the cyber world.
Computer Security & Kids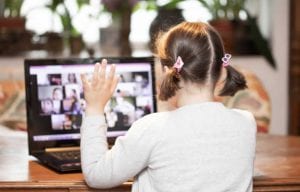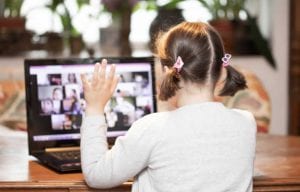 The security of your computer can affect the safety of your child and is the first line of defense when it comes to protecting kids online. Talk to your kids about what they should and should not do online. The most important items to protect are social security numbers, account numbers, passwords, and yes even birthdays. All of this personal information should not be posted online or even answered as part of an app download. This is the one time it is essential to lie if asked. For example, if you are allowing your child to download an app, a very popular question is the birthday followed by the full name. Don't answer these correctly. You can still play the game if you use Jane/John Smith and a birthday from the year 1960. Free stuff online is never free. Everything comes with a price online whether you have to watch advertisements to play a game or you have to subscribe to emails. Unless it is a trusted source, don't download anything. Don't forget to use strong passwords. Learn more about password protection HERE.
Socializing Online
It is wonderful that kids can join a Zoom conference and talk in real time while actually seeing their friends. Networking sites, chat rooms, virtual worlds and blogs are all wonderful ways for kids to virtually socialize but they are definitely an obstacle for protecting kids online. But, it is important to make sure they navigate this virtual world safely. Make sure to emphasize the importance of your child's privacy. Strangers are still dangerous, even virtual ones. Don't share too much information like photos, comments or videos. Remind kids that online actions do have consequences even if it is gossiping with a friend. Nothing is deleted off the internet. It may not be on your feed anymore, but someone could have saved it, screenshot shot it or snipped it and saved it before it was deleted. Be the mom or dad that says, "If you don't have anything nice to say, just don't say it." This also applies online, but even more – don't type it, skype  it, facetime it, zoom it, tiktoc it, instagram it, tweet it, facebook it, or any other online it, unless you want everyone in the world to see it and know about it.
Video Games Online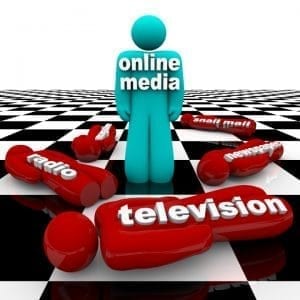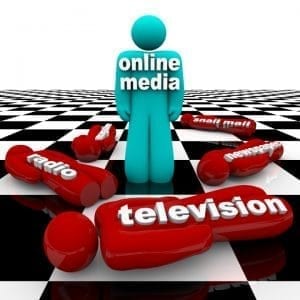 Most likely your child is playing video games online. This is okay! But, as a parent, it is still an important parting of protecting your kids online to know what they are playing and its impact on them. Do you know what Fortnite is? How about Call of Duty? If the last video game you played was called Tetris, you may want to do a little google searching about the most popular video games out there before you look further into what all the kids are playing. Did you know that some video games are actually used to train troops for battle? Some of them include Full Spectrum Warrior and Virtual Battlespace 2. It is important to check those game ratings before you agree to let your kids play them. Next, make sure that your kids have a time limit for video games. Otherwise, you may find your child plays them 24/7. Also, don't give your kids access to your credit card because these games love to sell coins, weapon upgrades, and so many other enticing items. Talk to your kids and think about moving all game systems into a common area so you can keep an eye out.
Protecting your kids online is a full time job. It seems so innocent because nothing is, shall we say, real. But, the virtual world can be just as harmful and the real one. So keep on top up what your kids are into and how you can keep the virtually safe.