What Is The Difference Between SEO & SEM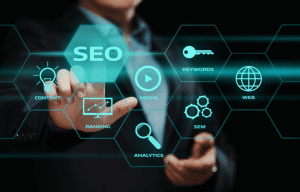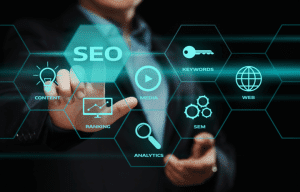 SEO stands for "Search Engine Optimization", while SEM stands for "Search Engine Marketing". Both processes aim to get traffic to a website from search engines like Google, Bing, Yahoo and others.
Search Engine Marketing
SEM is a form of internet marketing that involves the promotion of websites by increasing their visibility in search engine results pages primarily through paid advertising. Paid advertisement may include utilizing Google Ads to created different campaigns including, but not limited to  brand, re-marketing or display ads.
Boosting your business or website on different social media platforms is another way to increase your website's reach.
Search Engine Optimization
SEO is increasing the amount of website visitors by getting the site to appear high on results returned by a search engine. No single SEO factor will guarantee high organic, FREE, search rankings. However, in order to be ranked at all, you will need a website. A website should flow logically with easy to find information. If a website is confusing or just hard to use, a potential customer will jump away from your site quickly. The search engines take note of this, and may rank your website lower, if at all, for future user searches.
If your website is not mobile friendly, SEO is the least of your problems. Over 79% of users searching the web, use cell phones. If your website is not mobile friendly or is not optimized for cell phones, you are most likely losing a lot of potential customers. People look at their cell phones all of the time, and if they are searching for your business, you want your website to show up at the top.
Websites are filled with images. If an images is placed on a web page, then it should be labeled correctly. If you place a picture of a broken pipe on your Plumbing Service page, the picture needs to be titled  Broken Pipe Repair Plumbing Services or something comparable instead of Image 101.
If you need help developing content, designing a website, or even SEOing your website, call Planetguide at 504-888-5384. We offer a variety of affordable packages that can help to get you seen on the search engines. Call Us Today!