Zoom Meetings Tips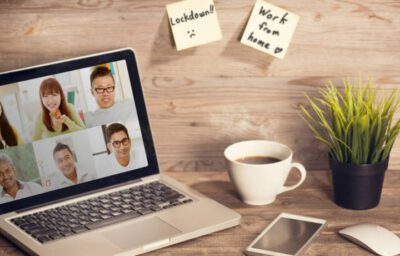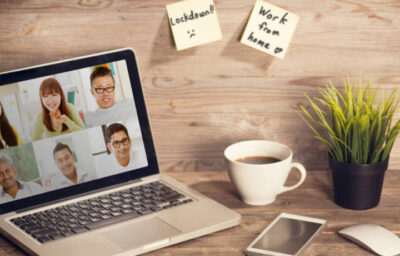 Zoom meetings have become extremely popular to host social events, study groups and business meetings from home.  The coronavirus pandemic has really changed the way many of us do things and incorporating more technology on a day to day basis is definitely one of them. Whether you have been on Zoom for years or have just started on the platform, there a number of tips that can help improve your video communication experience and make your video meetings more professional and efficient.
Tips:
Virtual Background – Give yourself a little bit a background by changing your zoom call virtual settings. In order to update the background, go to Settings and then Virtual Background. Select or upload the image that you would like to change your background to for your meetings.
Camera Settings – Begin your meetings with the mute button on and the camera turned off by default. This will help you to be ready for your meeting. To do this, go to Settings, Audio and mute microphone when joining a meeting. Then, go to Setting, then Video and turn off my video when joining a meeting.
Turn On The Beauty Filter – If you are working from home, the beauty filter may be quite helpful. Go to Video Settings and under My Video, check the box for Touch Up My Appearance. The filter will make you look dewy and well-resisted.
Set Up A Waiting Room – One of the best ways to prevent a zoom bombing,  is to create a Waiting Room feature. Go to Account Management, then Account Settings. Click on Meeting, then click Waiting Room to enable the setting.
Share Your Screen – You can share your screen for z Zoom Meeting with participants by clicking Share Screen Icon on the toolbar at the bottom of the meeting screen. You can also share the entire desktop too.
Gallery View – Turn on the gallery view to let everyone meet at once and see everyone at once. This feature will only work for 49 or fewer attendees. Click the tab that says "Gallery view" in the top right corner. You can also hide non-video participants by going to Settings, then Video, then Meetings where you should click Hide nonvideo participants.
Record The Meeting – Both free and paid zoom subscribers can record their meeting on a desktop or laptop computer. To enable recording, go to Settings, then Recording and when you have a zoom meeting ready, click record.
If you are interested in hosting larger meetings or longer meetings, there is a fee. If you want to host a meeting of more than 100 people, you will have to upgrade to a paid professional account. If you want to host a meeting for longer than 40 minutes, your account will also need to be updated. In addition, if you want to a record a meeting in the cloud, zoom plans start at $15. Zoom meeting are a great tool for businesses, schools, and even friends and families. There are so many great zoom meeting tips and they will change all the time as the technology changes.