Don't Let A Bad Review Ruin Your Business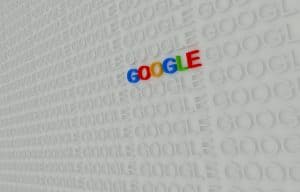 You are working hard on your business's good reputation.  Did you know that over 90% of consumers read reviews before making a purchase? Since most people tend to search for products and services using Google, keeping your Google reviews up, is very important for your business. Try to check your Google, Facebook and other review sites at least once a week.
What You Need To Know
If you receive a bad review, take a closer look at the complaint. Try to figure out why you received this review. Was there a problem with customer service or any of your products? Sometimes complaints can be fake including disgruntled former employees, competitors or spammers who are trying to ruin your reputation. Take a look at the complaint and then check your sales records. Is the buyer in your records? Does the complaint match the sales date? Does the complaint lack information? Did the reviewer mentioned a competitor? Did you get a lot of reviews at the same time? If the review looks suspicious, there is a chance that your bad review was a fake one.
What You Can Do
On Google you can flag a bad review. Just find your business listing on Google Maps and click on reviews. Find what you think are fake reviews, click the three vertical dots on the right side of the Google business review and select "flag as inappropriate." If you can prove a competitor left you a bad Google review, you could also report them to your Better Business Bureau.
If you receive a bad review, there are a couple of things you can do to remove them. If the review violates Google's guidelines which includes restricted, fake or illegal content, you can email google through your My Google Business Account and ask them to take the misleading or wrong reviews down. Click the support button on the left-hand side, then click "Need More Help", select "Customer Reviews and Photos", select "Manage Customers Reviews and then click "Email Support." Attach a screenshot of the bad reviews with an explanation and your contact info. You should be able to receive a response soon. You could also tweet to Google @GoogleSmallBiz. You will need to explain how the negative review violates their policies. If the bad review qualifies as slander against your business, you can fill out a legal removal request form from Google
Sometimes you won't be able to remove a bad review. In that case, you can try burying it. Simply ask your happy customers to write review for you. That way, the bad review gets moved further and further down.
Don't forget to check other platforms for bad reviews. If you need help keeping your online reputation clean, contact the experts!
Planetguide: Ask The Experts
If you need help developing content, designing a website, or even SEOing your website, call Planetguide at 504-888-5384. We offer a variety of affordable packages that can help to get you seen on the search engines. Call Us Today!