Libra – Facebook's New Cryptocurrency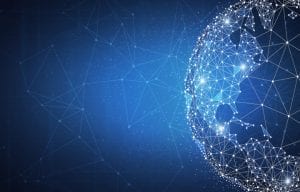 Facebook unveils details about its cruptocurrency Libra. The new digital currency  could roll out in 2020. Libra  is a "global currency and financial infrastructure", according to the social media giant.  Facbook says it wants to reach about 1.7 billion adults  worldwide who do not have access to a traditional bank.  There will be no transaction fees, bank charges or interest rates.
"With Libra, the world gains an open and inclusive global currency – one that is technologically sound and designed by the world's best engineers to operate at global scale. We are humbled to serve as a Founding Member of the Libra Association and proud to join in advancing its mission." said Diogo Mónica, President and Co-Founder, Anchorage in a statement.
Built On A Secure Blockchain
Libra is a digital asset built by Facebook and powered by a new Facebook-created version of blockchain, the encrypted technology used by bitcoin and other cryptocurrencies.
Backed By A Reserve Of Assets To Give It Intrinsic Value
Libra is fully backed by a reserve of real assets unlike other cryptocurrencies. Facebook says a basket of currencies and assets will be held in the Libra Reserve for every Libra that is created, building trust in its intrinsic value.
Governed By The independent Libra Association
The Libra Association is an independent, not-for-profit membership organization headquartered in Geneva, Switzerland. The association's purpose is to coordinate and provide a framework for governance for the network and reserve and lead social impact grant-making in support of financial inclusion. Founding members include: Uber, PayPal, eBay, Vodafone and others. Furthermore, Facebook created Calibra, a regulated subsidiary, to ensure separation between social and financial data and to build and operate services on its behalf on top of the Libra network.
For more information visit: https://libra.org/en-US/white-paper/
Planetguide: Ask The Experts
If you need help developing content, designing a website, or even SEOing your website, call Planetguide at 504-888-5384. We offer a variety of affordable packages that can help to get you seen on the search engines. Call Us Today!