The CIA Is Not Coming For You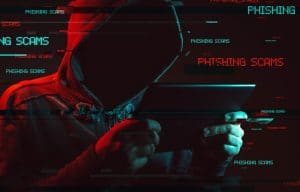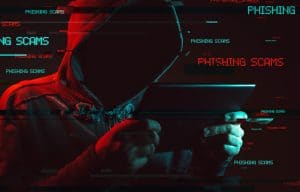 It's a stubborn spam that keeps sticking around and now scammer seem to become more aggressive even using the name of the Central Intelligence Agency or CIA . We first reported about this in July of last year, and now have come across another scary version. You will receive an e-mail supposedly from somebody working at the CIA, claiming that you are part of an international CIA investigation involving  "storage and distribution of electronic materials involving underage children." In the e-mail, the "CIA" person claims that if you pay 10,000 US dollars in Bitcoin, he will edit your files and your name will be removed from the alleged CIA child pornography case.  Unfortunately these scams appear to become more and more sophisticated. Even though, at first glance this e-mail may appear to come from the CIA, don't fall for it.
Take a closer look at the CIA text in the blue box and you'll spot some red flags that show you it is a scam. The content is quite well written and the dates are very specific. You may notice that the spellings are not in U.S. English which is the spelling the CIA would use. For instance, Paedophilia is standard spelling  in Britain, Canada, Australia and New Zealand of pedophilia. Furthermore, the email address in this example was sent from cherrietharp@tiqk.cia-it.cf.  It is rather unlikely that the CIA would switch to the top-level domain .cf  of the Central African Republic.
"Always be skeptical of suspicious e-mails," cautions  Planetguide.com owner Brett Bauman. "If you think it's spam, it probably is," he added. An unsolicited CIA e-mail will always appear suspicious.
Should You Be Concerned?
This is a scam it was not sent by an CIA employee. This e-mail also does not mean  you are part of an CIA child porn investigation. However, it could mean that your password has been leaked through some sort of recent data breach. If you are still using that same password, you need to change it right now!  Of course, do not pay and do not respond to the alleged CIA e-mail.
Just In Case
As we said this is a scam, however, hackers can access your computer using spying software. Make sure you don't have any malware on your computer by installing anti-malware or anti-virus protection and perform a deep scan.
The e-mail allegedly coming from the CIA could look something like this:
From: Cherrie Tharp [cherrietharp@tiqk.cia-it.cf]
Sent: Sunday, March 17, 2019 11:55 AM
To: XXXX
Subject: Central Intelligence Agency – Case #98746513
Case #98746513
Distribution and storage of pornographic electronic materials involving underage children.
My name is Cherrie Tharp and I am a technical collection officer working for Central Intelligence Agency (CIA).
It has come to my attention that your personal details including your email address (xxx@xxx.com) are listed in case #98746513.
The following details are listed in the document's attachment:
 *   Your personal details,
 *   Home address,
 *   Work address,
 *   List of relatives and their contact information.
Case #98746513 is part of a large international operation set to arrest more than 2000 individuals suspected of paedophilia in 27 countries.
The data which could be used to acquire your personal information:
 *   Your ISP web browsing history,
 *   DNS queries history and connection logs,
 *   Deep web .onion browsing and/or connection sharing,
 *   Online chat-room logs,
 *   Social media activity log.
The first arrests are scheduled for April 8, 2019.
Why am I contacting you ?
I read the documentation and I know you are a wealthy person who may be concerned about reputation.
I am one of several people who have access to those documents and I have enough security clearance to amend and remove your details from this case. Here is my proposition.
Transfer exactly $10,000 USD (ten thousand dollars – about 2.5 BTC) through Bitcoin network to this special bitcoin address:
3QTi1erF88U36bExtLRLEc9sTx2KtSe9pw
You can transfer funds with online bitcoin exchanges such as Coinbase, Bitstamp or Coinmama. The deadline is March 27, 2019 (I need few days to access and edit the files).
Upon confirming your transfer I will take care of all the files linked to you and you can rest assured no one will bother you.
Please do not contact me. I will contact you and confirm only when I see the valid transfer.
Regards,
Cherrie Tharp
Technical Collection Officer
Directorate of Science and Technology
Central Intelligence Agency
Planetguide: Ask The Experts
If you need help developing content, designing a website, or even SEOing your website, call Planetguide at 504-888-5384. We offer a variety of affordable packages that can help to get you seen on the search engines. Call Us Today!