How Is Your Marketing Mix?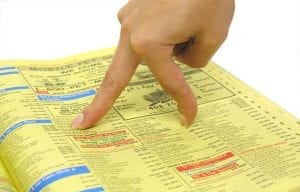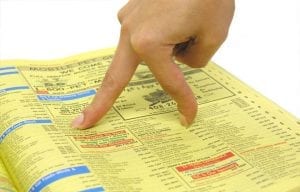 All businesses advertise is some way, shape, or form whether it is through word-of-mouth, print, TV, or online. It is an essential part of every type of business no matter if it is a service business or a retail business. But, as consumers change, the best way to reach those consumers has also changed. And, in the last 10 years the perfect marketing mix has blurred and what traditionally worked is now worthless. The Yellow Pages is a perfect example of a reliable advertising resource that has become obsolete.
Do Today's Consumers Use The Yellow Pages!
The reality of the demise of the Yellow Pages is not easy for all businesses to accept, especially businesses who once enjoyed success from them. The new generation of consumers have never even heard of the Yellow Pages much less used them. The idea of a big yellow book of numbers is as archaic as a rotary phone or 35mm film camera to consumers that have always enjoyed the internet.
Once upon a time, the Yellow Pages were a simple way to reach customers. Basically, once a year, a business would buy an ad and wait for the phone to ring, and it worked. They were thick books filled with every business number and was arranged by service category. So, if you needed a plumber, you would flip to that section and look in alphabetical order for various plumbers. The catch was that you would have to commit to the book for an entire year and every year it would be even more expensive than the previous year.
Just Google It!
Today, everyone wants instant gratification, and they can almost always have with Google. Instead of flipping through a big book to find a plumber, consumers will Google it on their cellphones, I-pads, laptops, or desktops. The results will instantly appear with lots of options and will not only include a phone number but offer even more information like location maps, reviews, and even a website link for more information.
Think about what you do when you need to find a phone number for a business? Do you reach for the Yellow Pages or do you reach for you phone and Google it? If that is not enough, ask you friends and family if they even have a Yellow Pages book? If they do, it is probably collecting dust on top of the refrigerator.
What is YP.com?
That is a good question. Most consumers have no idea what YP.com is because they do not use it. It is basically the Yellow Pages online and is an online option for businesses to purchase listings. But, once again, why would you advertise on YP.com, when you advertise with Google?
So, when you are thinking about committing to advertising in the Yellow Pages for a full year (online or off), think about whether you will actually get a good return on your investment.  With so many great options now available for business to use to get their message out to consumers, why be pressured to do what once worked, find a modern solution that will work.
If you are interested in learning more about Online Marketing Options from Google Pay Per Click Advertising and Social Media Advertising to Website Design and Search Engine Optimization, call Planetguide Today at 504-888-5384.