Let's start with what SEO stands for: "SEARCH ENGINE OPTIMIZATION"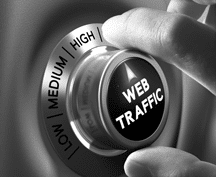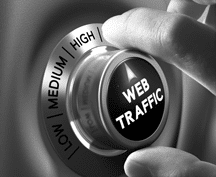 It is the process of getting traffic to a website from search engines like Google, Bing, Yahoo and more. Search Engine Optimization does not involve paying Google, Bing, or yahoo, that would be paid search ads or PPC. Major search engines display web pages and other searchable content like videos based on what the search engine considers relevant to its users. When a web user searches Google's toolbar for a local plumber near me, the user wants to see results that reflect that search. This is where SEO comes into play. Here are some quick tips to help you get started with your website Search Engine Optimization:
The Website:
No single SEO factor will guarantee high organic, FREE, search rankings. However, in order to be ranked at all, you will need a website. A website should flow logically with easy to find information. If a website is confusing or just hard to use, a potential customer will jump away from your site quickly. The search engines take note of this, and may rank your website lower, if at all, for future user searches.
Tip: Get a quality website and be careful of those offering FREE websites. 
Mobile Website:
If your website is not mobile friendly, SEO is the least of your problems. Over 79% of users searching the web, use cell phones. If your website is not mobile friendly or is not optimized for cell phones, you are most likely losing a lot of potential customers. People look at their cell phones all of the time, and if they are searching for your business, you want your website to show up at the top.
Tip: Make sure your website is mobile friendly.
Website Images:
Websites are filled with images. If an images is placed on a web page, then it should be labeled correctly. If you place a picture of a broken pipe on your Plumbing Service page, the picture needs to be titled  Broken Pipe Repair Plumbing Services or something comparable instead of Image 101.
Tip: Label all images with a relevant name
Content Development:
All of the web pages on your website need to have relevant content focused on keywords. The keywords should be words that people would be searching for to find your services or business. Each page should have about 300 words or more to make an impact not only for your site but also for search engines.
Tip: Develop good content that describes your business. 
Blogs:
Blogs are articles that are typically about or incorporate elements of the business as part of the content. They are content that search engines index and many users may actually even want to read about and learn. Content is king when it comes to SEO and the more content on the website that is up-to-date and relevant, the better.
Tip: Create unique blogs/articles at a minimum of one time per month.
Planetguide:
If you need help developing content, designing a website, or even SEOing your website, call Planetguide at 504-888-5384. We offer a variety of affordable packages that can help to get you seen on the search engines. Call Us Today!
#AdvertisingEvolution #Planetguide